A successful family photo shoot involves planning and attention to detail, from choosing the perfect location to deciding what to wear and how to prepare. That's why, when you book a photo shoot with me, we'll always have a planning consultation call to discuss all of these things and more, so that you know exactly what to expect and we can ensure the best possible experience and outcome for your photos. I listen to your ideas and what you want to achieve in your images and I share lots of my own tips and advice too. So, with all of that in mind, I decided to compile my 5 top tips to share with you here, to ensure your next family photo shoot is the best it can be!
1. Keep clothing simple, cohesive and comfortable
Your session is not all about the clothes, but what you wear can transform your photos from good to great and ensure you receive a final set of images that you will love. So it's really worth putting some thought into. When choosing your wardrobe, simplicity is key. Avoid busy patterns, graphics and logos, which can be very distracting. Choose a colour palette that suits the location and season, but there's no need to have everyone matching! Instead, go for outfits that complement each other for an overall cohesive look. Layering different textures and accessories can also add visual interest. But above all else, dress in a way that is authentically YOU – it's so important that you look and feel like yourselves and dress comfortably, as this is going to come across in your images! If you're unsure, don't be afraid to send a photo of the clothes you have in mind to your photographer and they can advise you. It's all part of the job!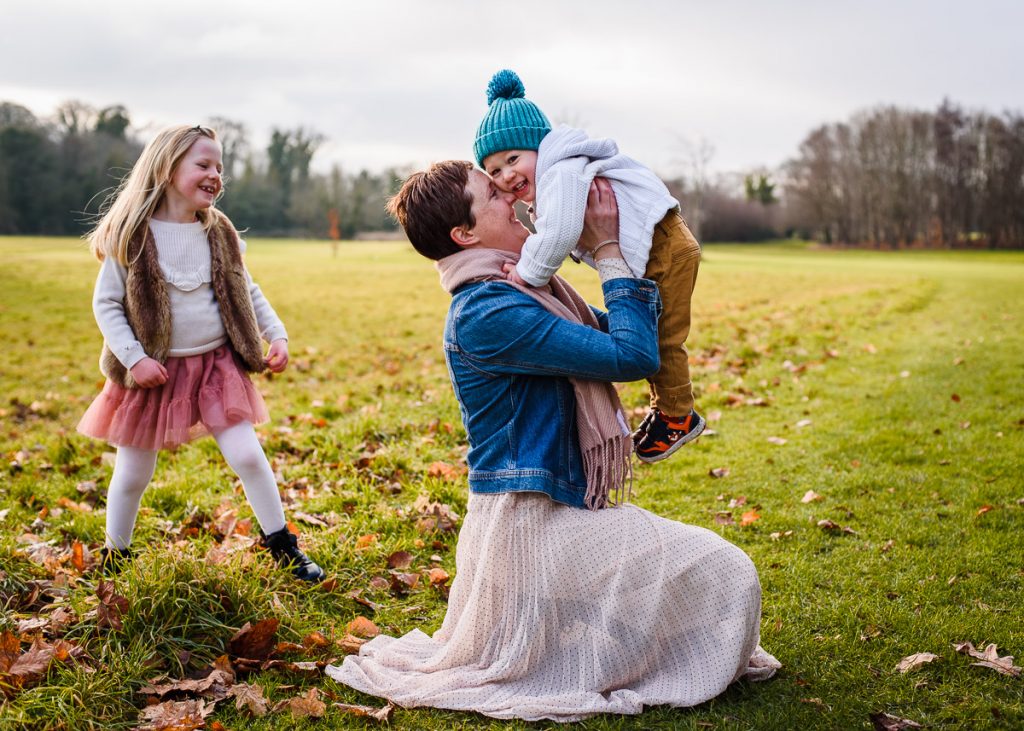 2. Consider props for a personal touch
Including some meaningful or fun props can really add that extra personal touch to your images, so consider if there's anything you'd like to bring along with you to your shoot. Think about what your kids love and what activities you enjoy doing as a family. For example, a favourite toy, a special blanket, a football, or bubbles for younger kids are always a winner! Including little items of significance like this can really help to enhance the story-telling aspect of your images, as well as create a more engaging, fun and meaningful experience for all.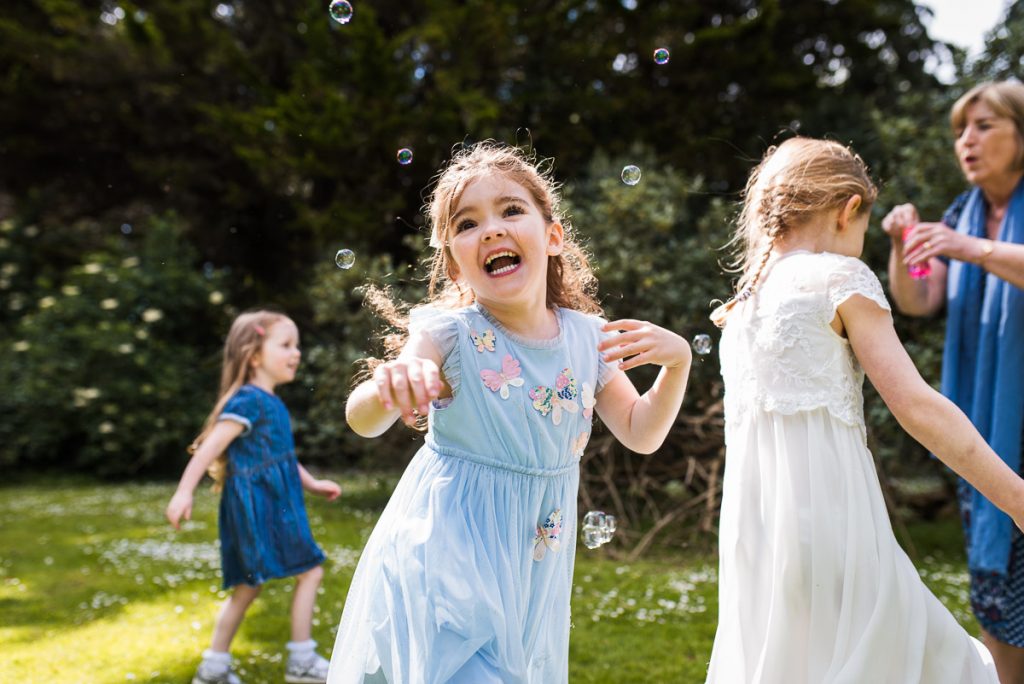 3. Preparations for a relaxed experience
Plan and arrange your outfits a few days in advance and give yourself plenty of time on the day to get ready to avoid any last-minute rushing or stress. Make sure everyone is well-rested and well-fed before the shoot, and bring snacks and drinks along to keep everyone going. Talk to the kids about what to expect and encourage everyone to relax and have fun with each other during the shoot, allowing their natural expressions to shine through. Explain that not everyone has to be looking and smiling at the camera at the same time and there is certainly no need for them to say "cheese"! Remember, the goal is to capture authentic and beautiful memories that reflect your family's love, connection and personality, so all you need is to be yourselves!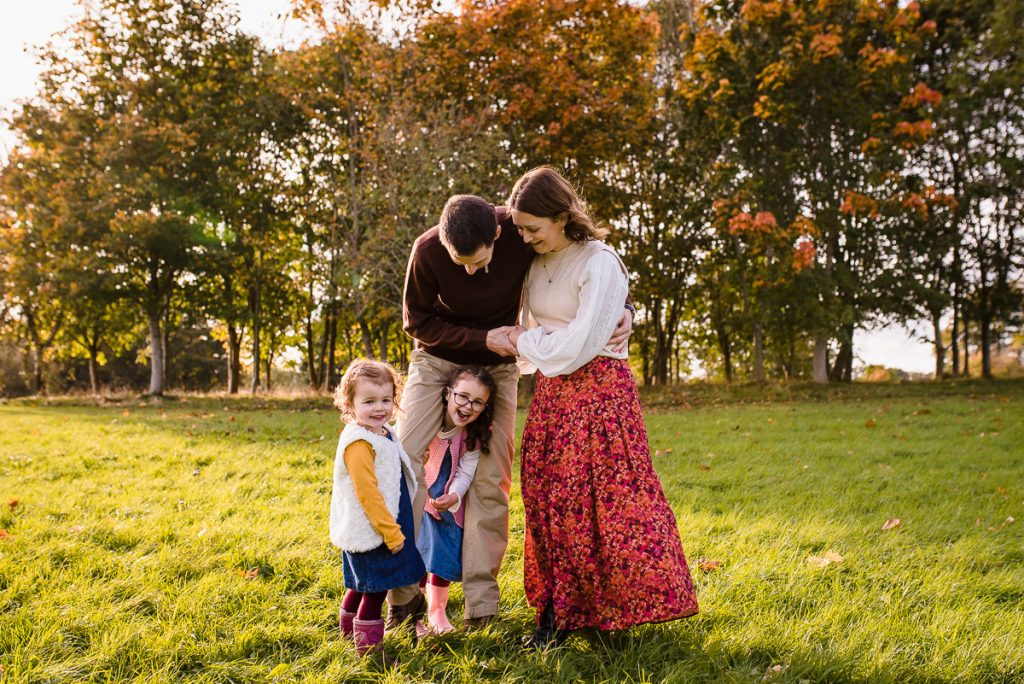 4. Trust your photographer's expertise
During your shoot, there's no need for you to coach your children to look at the camera, or to smile for the photographer (many a precious moment is ruined as a result of this). Equally, please don't stress about the kids acting up or discipline them if they do. It's understandable that you might worry about how your kids will behave during the shoot, but your photographer should be experienced enough to effectively handle any situation and be well-equipped with all sorts of little tricks and tactics to get your little ones warmed up and engaged. So, all you need to focus on is showering your kids with love and affection and soak up some quality family time together. If you do this and trust your photographer to handle the rest, that's where the magic happens!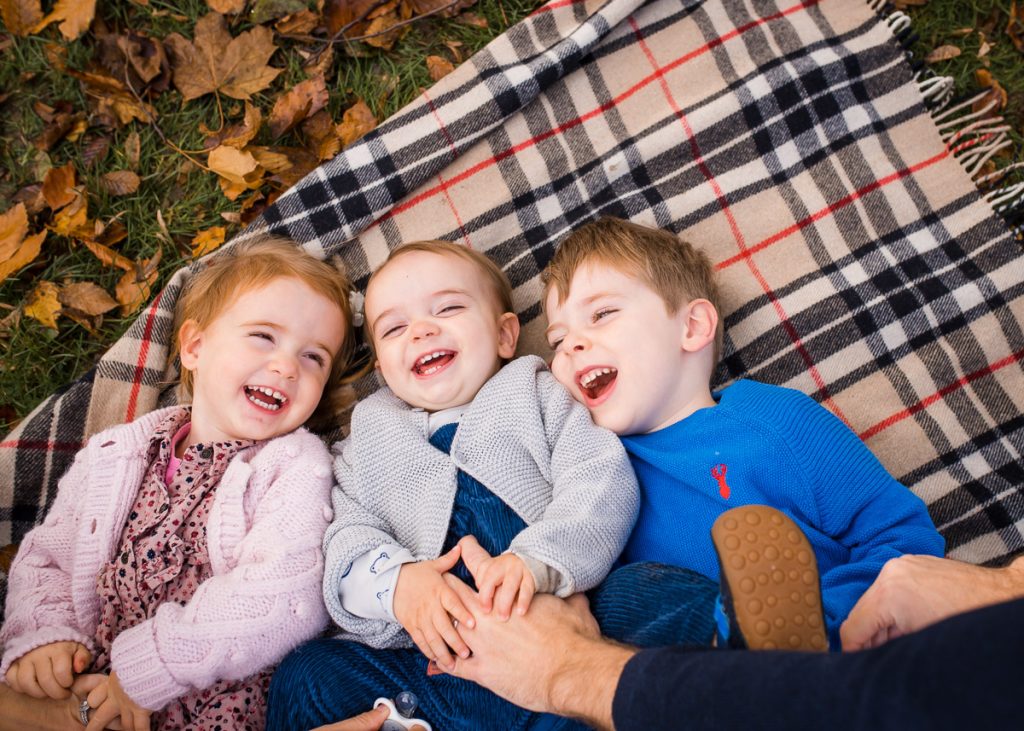 5. Share your vision and ideas
Your photographer is there to help you capture precious memories that reflect your family's unique personality, so always feel free to communicate any special requests and preferences with them before the shoot. Your photographer should always take the lead and guide you through your shoot, but they should also be open to listening to your ideas to ensure that you're both on the same page, so they can help bring your vision to life. So if you have anything particular in mind that you'd love to have captured, don't be afraid to share it with your photographer!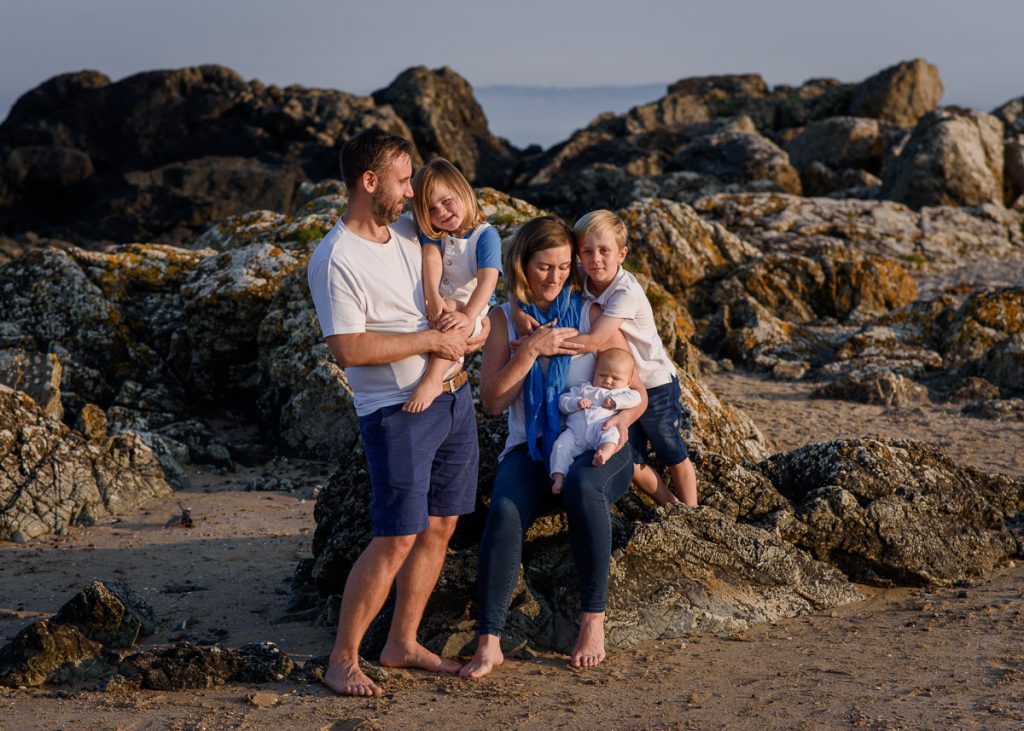 So, there you have it! My 5 top tips to ensure a successful and enjoyable family shoot. I hope it gave you some inspiration! I have a detailed Preparation and Style Guide, which I send to all of my clients when they book with me, which includes all of this in greater detail and much more! Just get in touch if you'd like to receive a copy for yourself, or if you'd like to know more about what it's like to work with me. I would love to hear from you!