Many of you missed out on professional newborn photos due to lockdowns. And many of you have been making up for it since with older baby milestone shoots. And while restrictions have now lifted and newborn shoots are back in demand, some of you still might not feel comfortable mixing outside of your immediate family just yet. And I totally get that in this uncertain world. We all need to operate within our own comfort levels.
For that reason and because there are certain photos that everyone should have to look back on, I've compiled a few simple tips to help you capture this really precious and fleeting time with your tiny baby as best you can yourself, until the time feels right for professional photos…
So here are 5 must-have newborn photos and top tips for your own DIY newborn shoot.
1. The classic portrait
Your baby does not need to be dressed up and adorned with props to take a great portrait – they are perfect and beautiful exactly as they are. Pure and natural. Two key elements you do need to consider though are your light and your angle.
Light – Soft light is crucial for a flattering baby portrait. Avoid harsh light at all costs. If you're not sure how to identify soft light, just look for a north-facing window and you can't go wrong! The direction of light falling on your baby is also key – ensure the light is front-facing or coming down the nose, rather than "up the nose" to avoid unsightly shadows.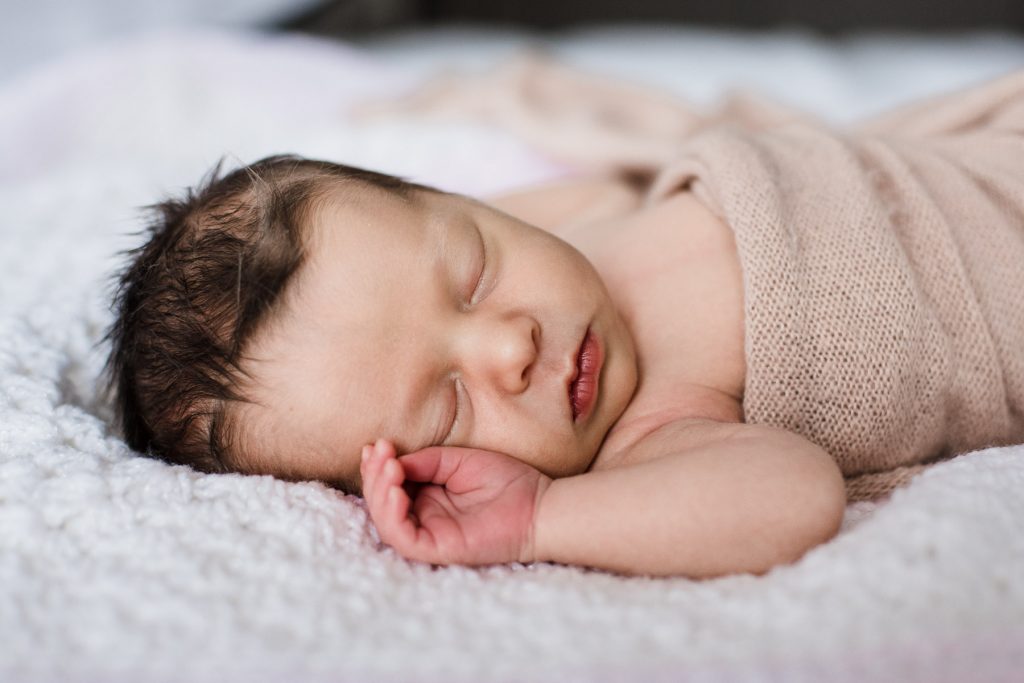 Angle – Angle your camera slightly top-down, so as not to be shooting up baby's nostrils. This may seem obvious, but it's often something parents won't think about! Trial and test this out by moving the camera around your baby from a few different angles and see the difference it makes.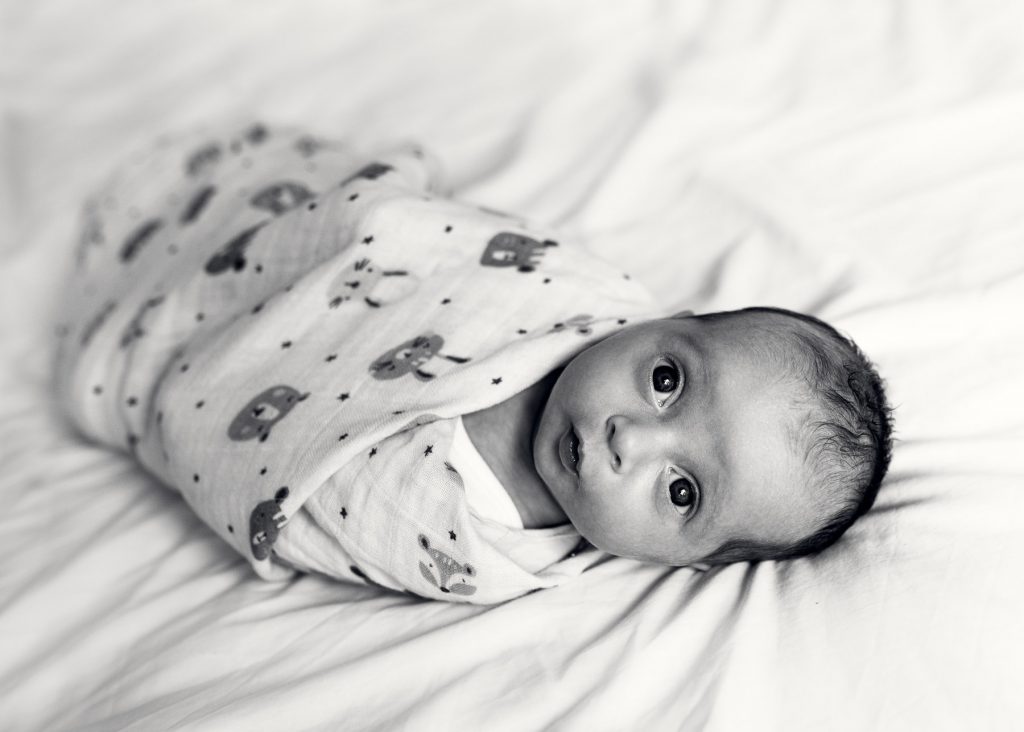 2. A sense of scale
Your tiny baby grows at a ferocious rate in those first few months and while the days may all seem like a blur, before you know it one day you'll be wondering when they suddenly got so big! So be sure to capture just how tiny they were. You really do forget! You can do this by including your or your partner's hands or arms in the shot, holding their tiny feet, hands, or head. Or else a wide-angle shot of baby on a feature chair or simply with a special cuddly toy.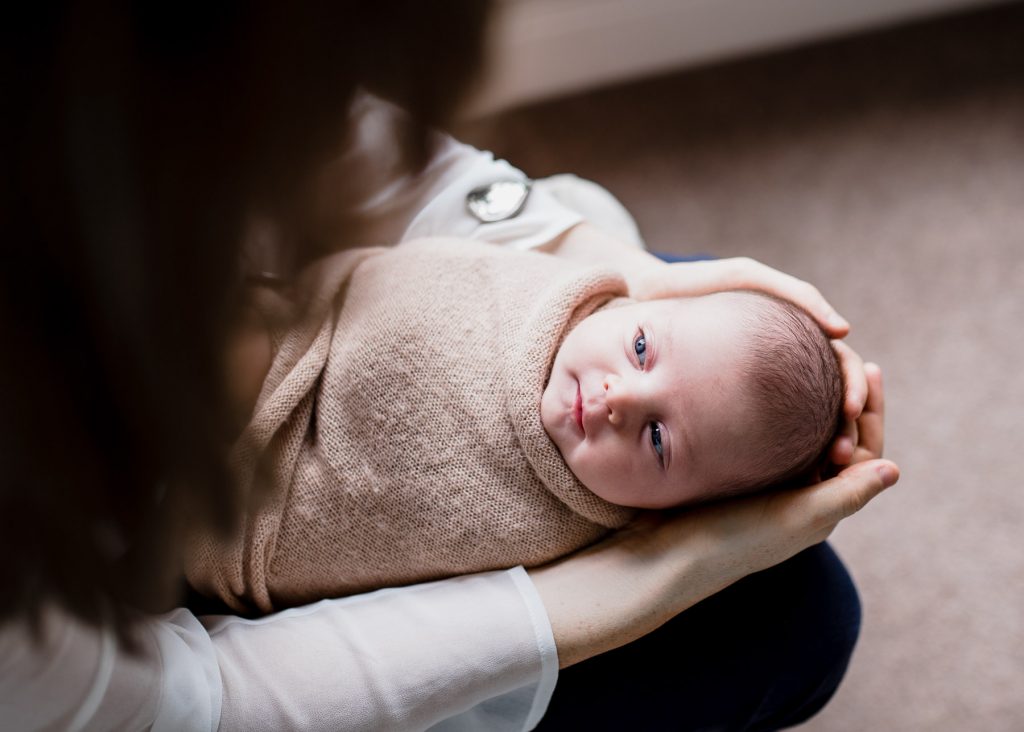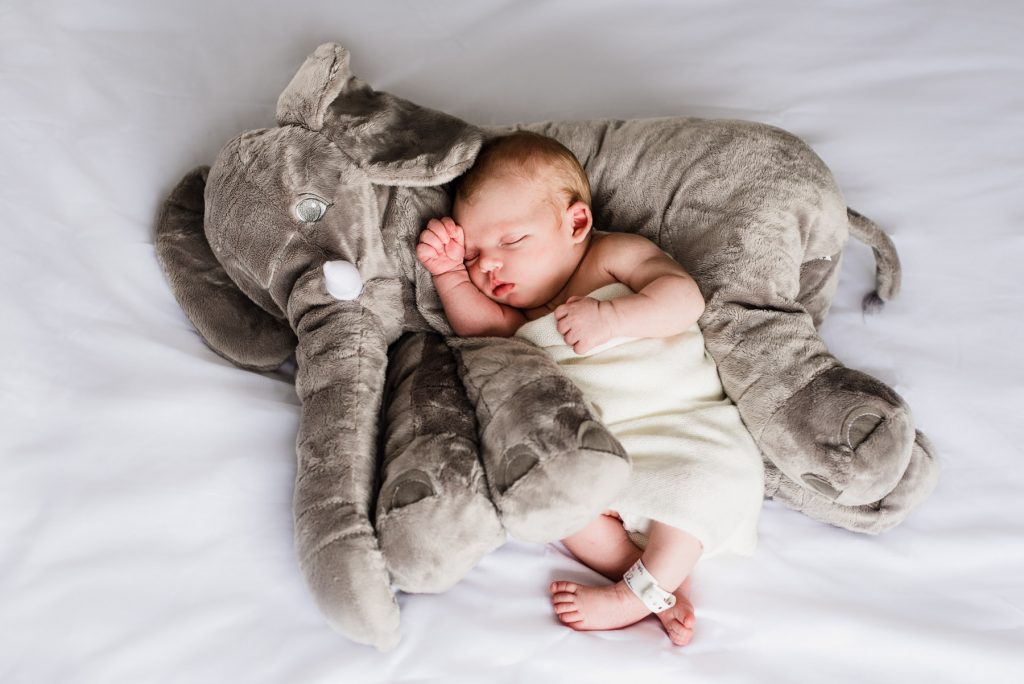 3. Those precious details
The little wrinkly feet, skinny legs (or chubby rolls as the case may be!), flaky skin, thick lashes, or big mop of hair – whatever their distinct little features are when they are first born. Get up close and capture them. They will have changed in a blink and these little details can really transport you back to this very particular phase when they were brand new and teeny tiny!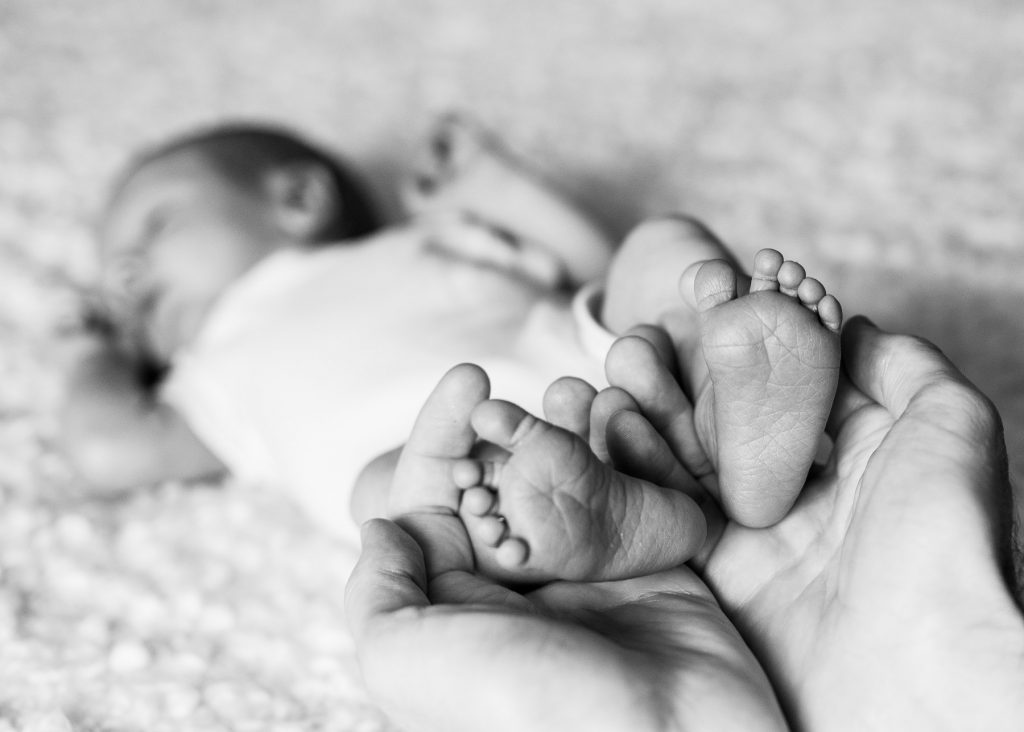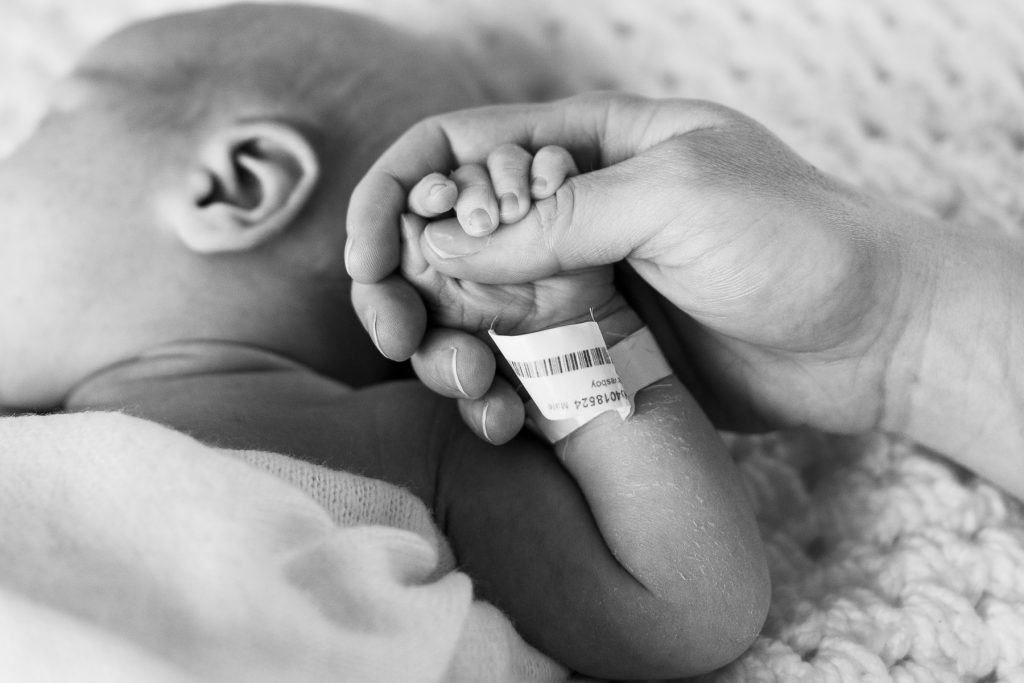 4. Get yourself in the frame
As mums, we are generally the photographers of the family. We're also super self-critical of our own appearance, especially after we've just given birth. That's two excuses why you might easily find yourself absent from your baby's photos when you look back in years to come. But don't let either be a reason!! Hand the camera over as often as you can and be present in those photos. Don't worry about how you THINK you look and instead embrace it. I promise these are going to be the ones that future you and baby will treasure the most!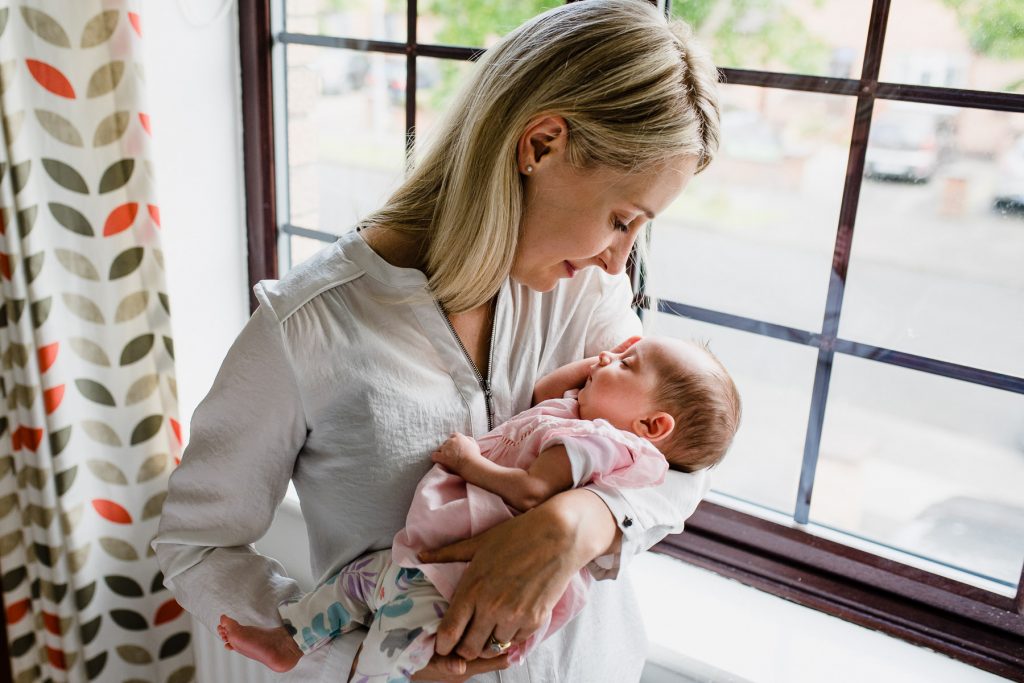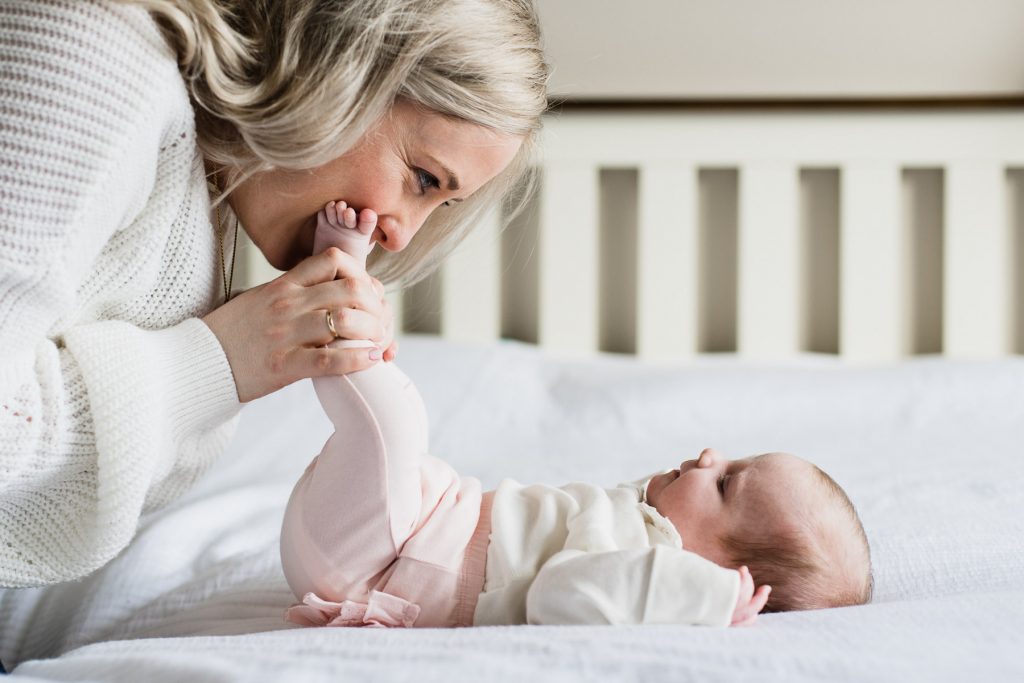 5. Sibling shots
If you have siblings on the scene, your first thought might be to try capture them all together in the perfect smiling embrace! But I think most of us know how stressful and unrealistic that can be, right? Let go of the idea that they need to be perfectly lined up and smiling for the camera. Whatever their natural reactions to their new baby sibling – be it curious, cautious or crazy in love, capture that instead. This is so much part of the story!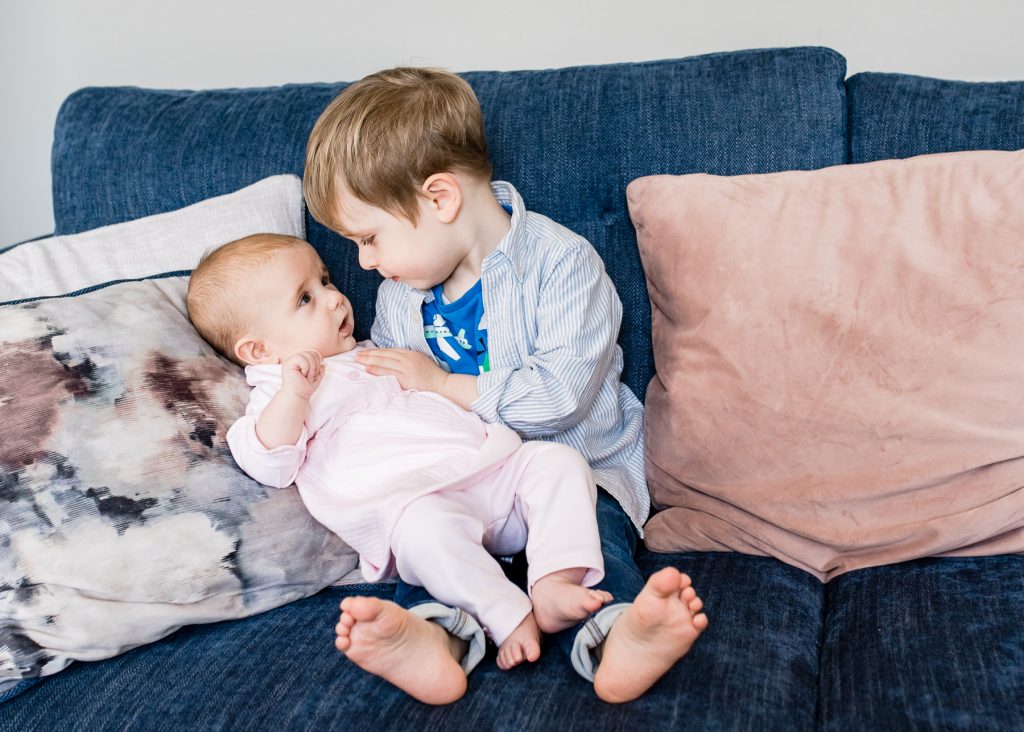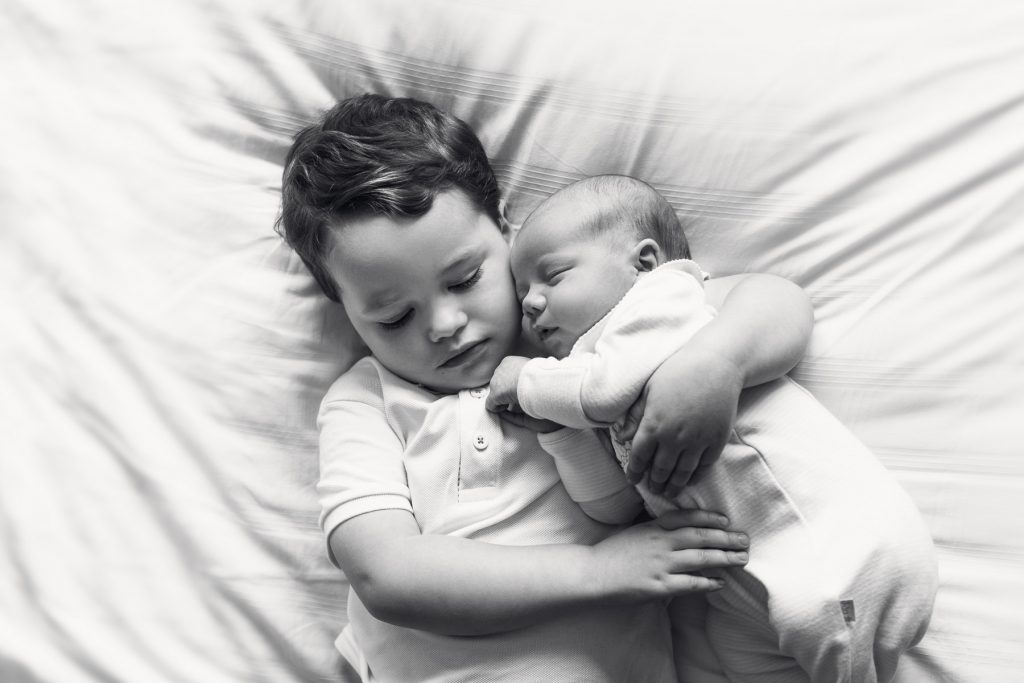 Did you find these tips useful? I hope they inspire you to take the time to capture some gorgeous photos of your brand new baby. When the fog clears, future you will thank you for it! Let me know how you get on! And if you would like to know more about what to expect from a newborn photo session with me, I would love to hear from you!